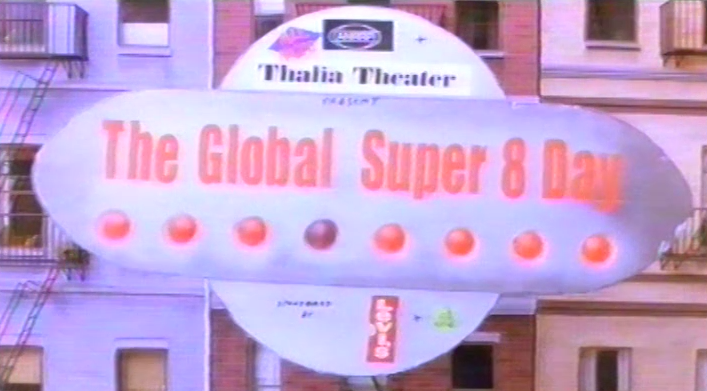 GS8D2020-Trailer is comming up soon! We won Jim Lacy, american film professor and award-winning stoptrick animation director in germany to produce it, as for the first GS8D-Event in Hamburg in the year 2000. Jim Lacy started filmmaking and its carrier by All NIZO´s Screening in Hamburg in the 90s, as he said! Great, thanks so much Jim! Good luck and many many thanks to the motivated students of hs-flensburg.de. The world is watching Flensburg!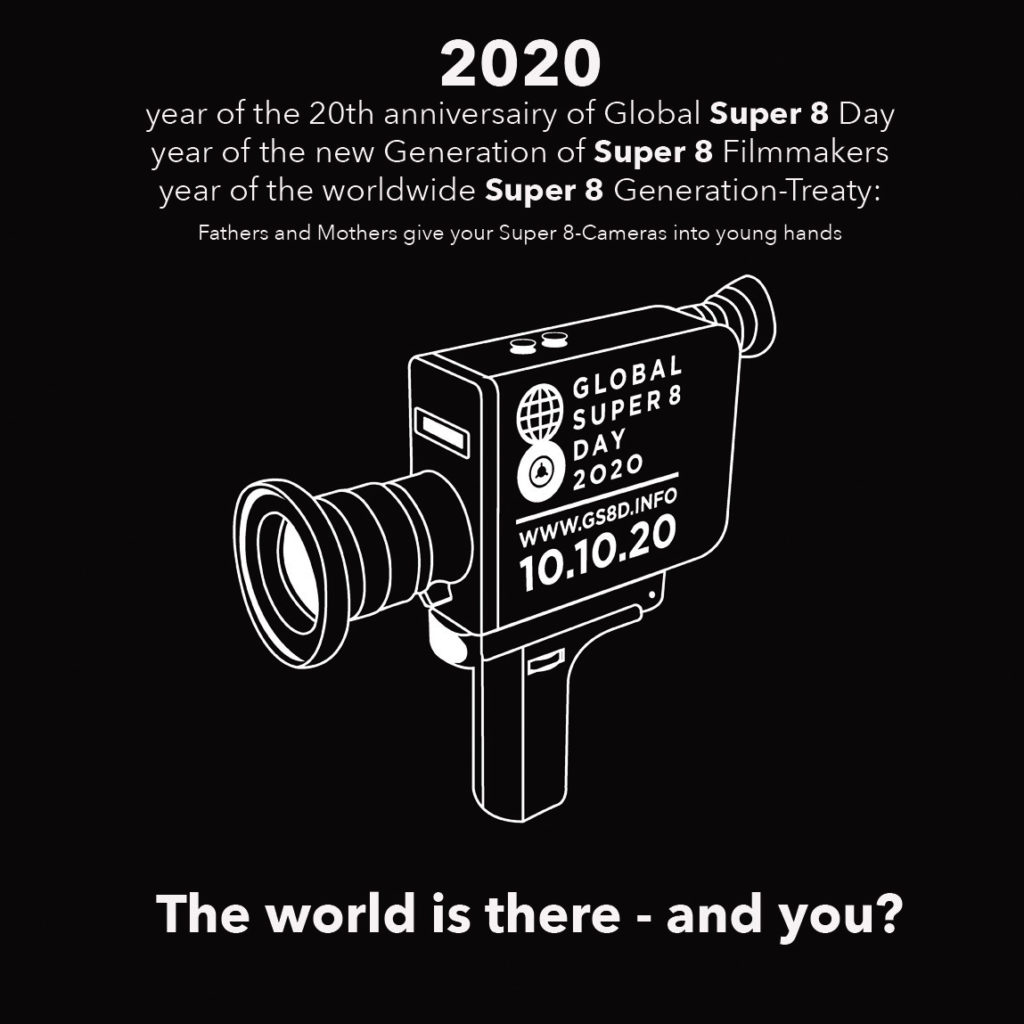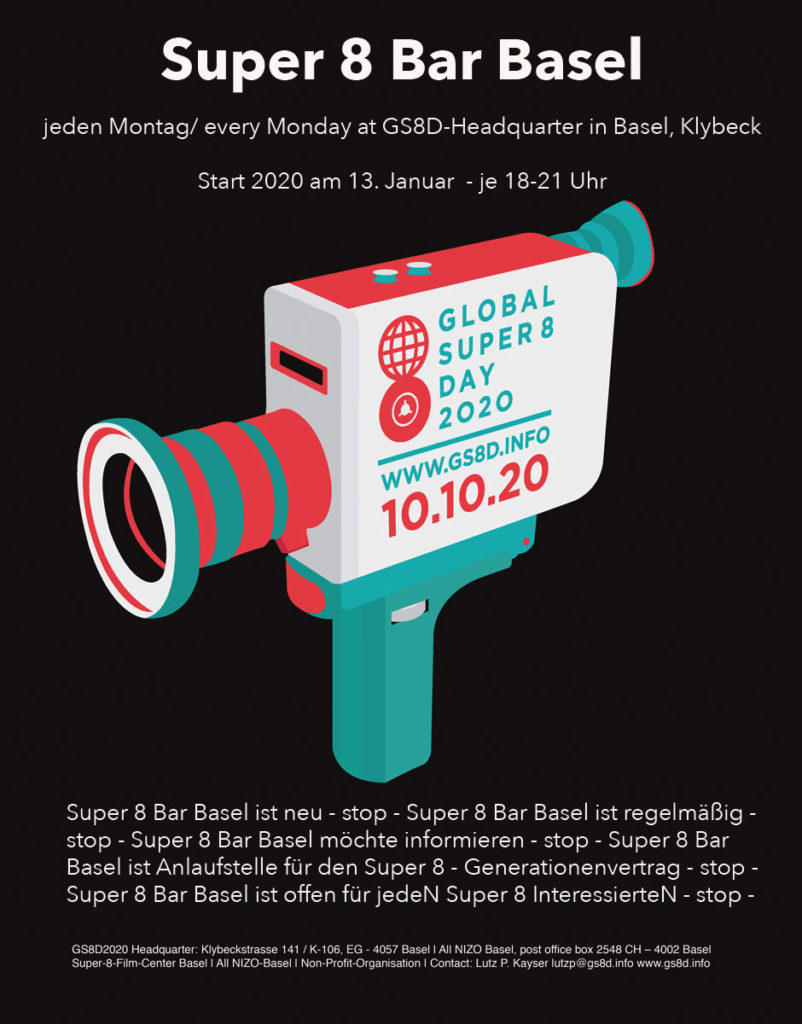 Submit event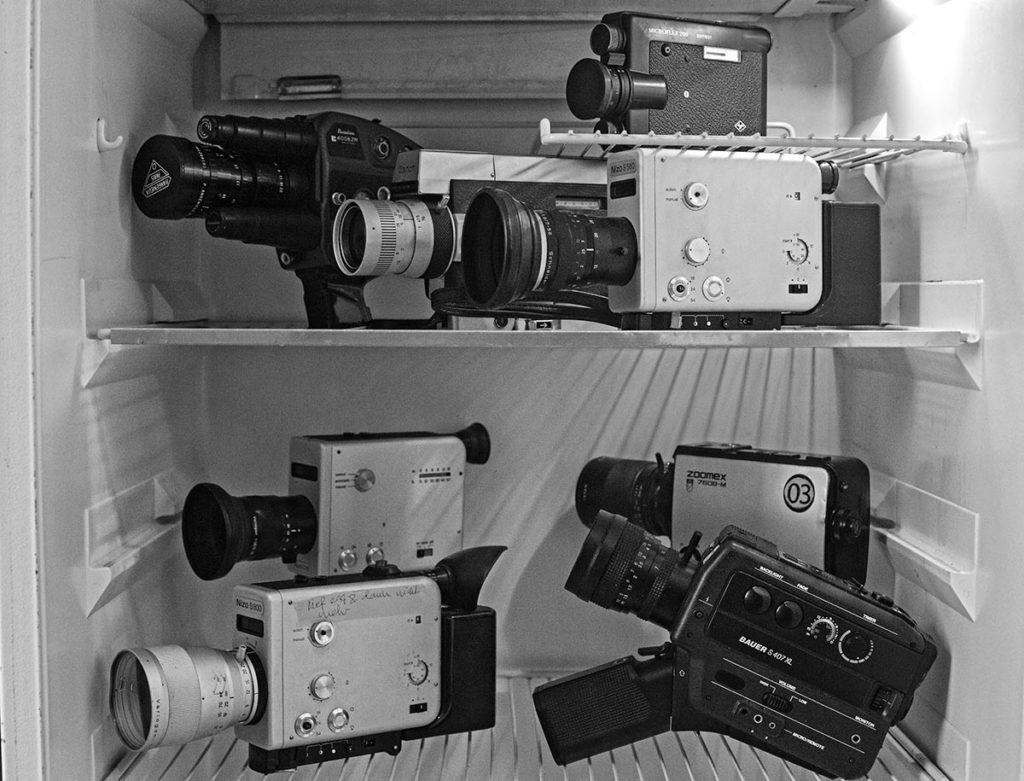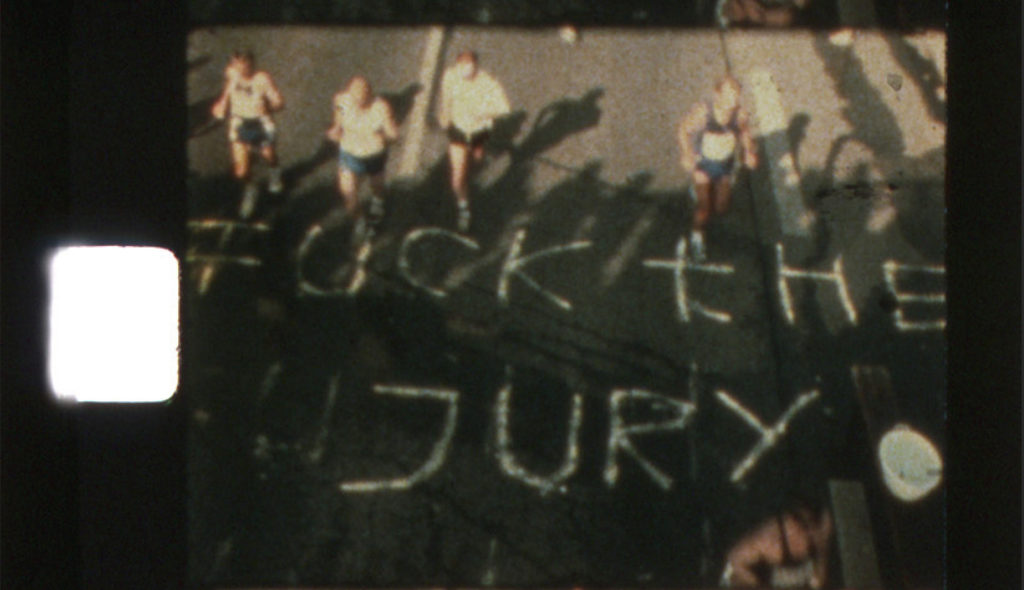 Here you are cordially invited to register your own S8 event (after which it is technically possible).

Press
Here you will find soon or later current press reports as well as an online photo gallery and texts for press purposes.

Partner/Supporter
Here is a list of partners and supporters of the GS8D (coming up soon)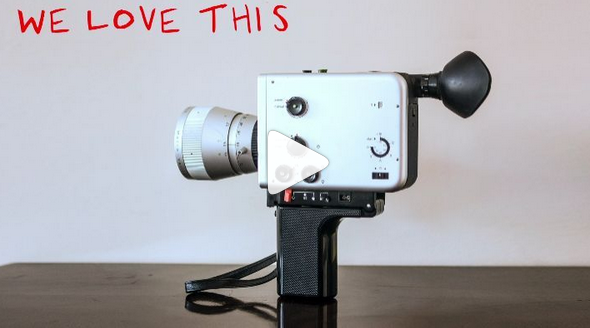 Unfortunately, we are currently unable to provide texts in other languages due to a lack of capacity. We kindly ask for your understanding. We are sorry!